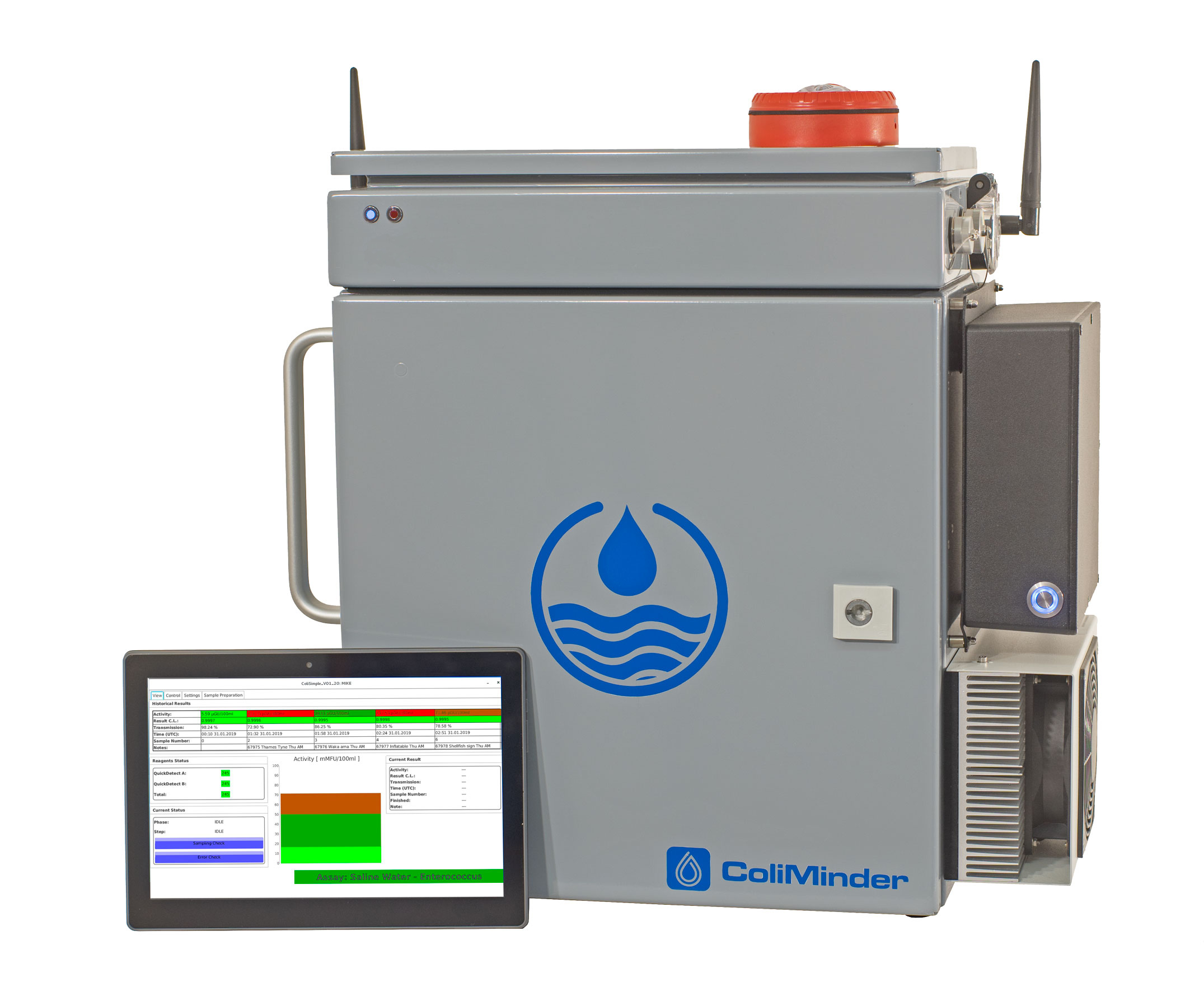 Proven Reliability, Stability and Robustness
Vienna Water Monitoring Solutions (VWMS) from Austria is supplying the ColiMinder, a technology for fully automatic measurements of microbiological water quality, providing a result in 15 minutes time and thus a direct visualization of microbial dynamics of a process.
Its online visualization interface displays any change in microbial contamination, providing precise and valuable information that was previously unavailable.
Since the results of the ColiMinder are available in near real time, microbiological water quality is now available as a parameter for process control. In addition, real-time alerts can be sent when defined bacterial contamination limits are exceeded.
The ColiMinder has proven its ability to measure microbial quality of any type of water regardless of the type of microbes present: it reliably detects any type of contamination whether it is bacteria such as E. coli, Coliforms, Pseudomonas, and other bacteria as well as algae, mold, yeast or biofilm.
The technology is based on the direct measurement of the specific metabolic activity of respective target organisms present in the sample.
Key Features
FULLY AUTOMATIC sampling, measurement, cleaning and calibration
FAST: 15 minutes from sampling to result
SPECIFIC measurement results for determined indicator organisms
ONLINE data visualization, remote control, automatic notifications (e-mail, SMS)
LOW MAINTENANCE: reagent refill every 1,000 measurements –exchange of tubing every other year
HIGHMEASUREMENT FREQUENCY: up to 54 measurement per day (up to 80 in special cases)
Proven track record in applications throughout the entire water cycle