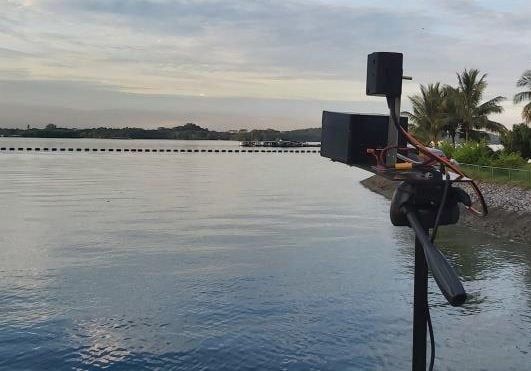 NexusBit Integral is a specialist in Environmental monitoring and Sensor System design. Since its inception, the company has assisted many clients in implementation of innovative solutions. Their clientele' profiles span widely across different industry sectors, including Test & Automation, Environmental Solutions and Food industries (Aquaculture).
With years of experience and expertise, NexusBit Integral has consistently achieved their goals in the effective implementation of new technologies for their clients. Their track records include prototyping new techs for government agencies and developing ideas and prototypes into practical solutions.
Products
Eagle.pt: Eagle.pt (point) is our base-model of contactless water quality sensor series. It provides users with instant water parameters (Chlorophyll-a, Turbidity and CDOM) with versatile deployment configurations without in contact with the water. The system can be mounted either from a Drone for "in-flight measurement" or from land structure for long-term deployment.

This Remote Sensing Water Quality (RSWQ) sensor system uses similar working principle as satellite imaging for remote detection of water parameters. Contactless measurement means no bio-fouling problems (that plague traditional in-water probes) and significantly lowering maintenance cost for its users.


Eagle.i: Eagle.i (eye) is a customized extension from our base model with an additional Spectrum Imager. This provides the same robust contactless measurement technology with the added feature of a 2D (image) spatial measurement in a single snapshot.