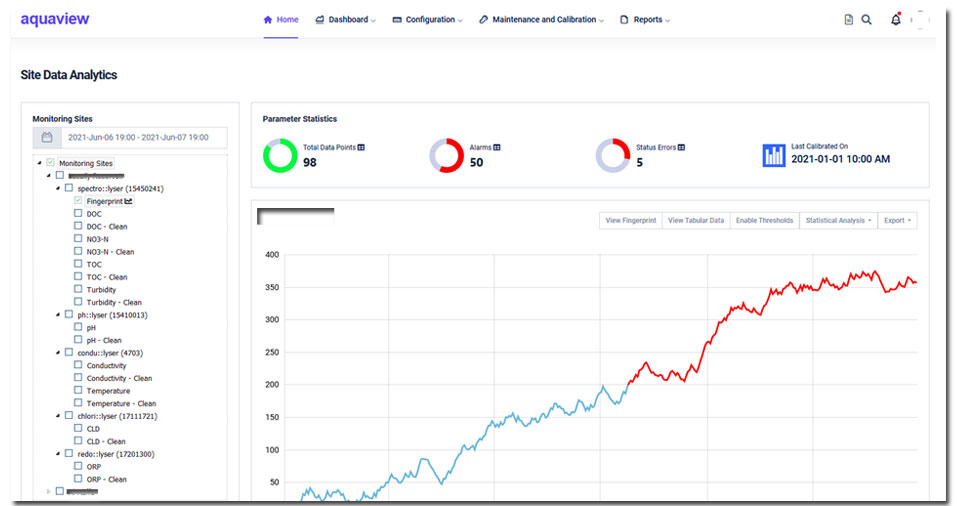 Ayika Innovatie Pvt Ltd design, develop, commission, maintain and operate environment monitoring systems and software for monitoring parameters in real time to enable quick decesion making
They provide reliable Data Acquisition systems to collect data from Industrial and Field Devices covering varied protocol formats. The systems come equipped with multiple communication modes such as GPRS/LTE, WiFi, Ethernet, LoRaWAN
AIWAEN works with Ayika as its exclusive partner in the design and development of their software AQUAview.
AQUAview is a comprehensive web portal designed to collect real time environmental data and delivery online access to stakeholders for quick decision making. AQUAview can be deployed on cloud-based systems or on local customer data centres and can be accessed via any modern web browser as well as smart phones. Integrated with GIS map using either Google or Open Source Licenses AQUAview collects data from field deployed sensors and provides analysis is graphical and tabular reporting formats
AQUAview provides a summary of all your monitoring network at a single location. You get a quick snapshot of all the monitoring points and the environment conditions including water pollution, flooding points, rainfall and other hydro meteorological parameters. Identify parameters which are not within the defined range and take proactive remedial steps.
The iOS and Android App allows you to view all your monitoring stations on your smart phone.